Obituary
Sandra Ann Molina (1958-2014)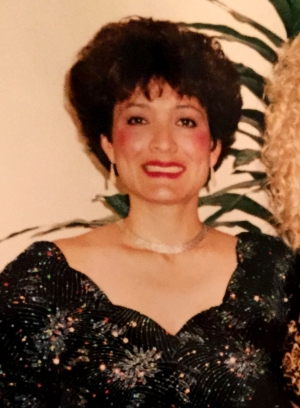 Sandra Ann Molina (1958-2014)
Sandra Ann Molina, 56, of Piru, California began her first day of eternal life on December 12, 2014 at 6:45am.
She was born on February 18, 1958 to parents Carlos Ponce and Lupe Martinez. She lived her entire life in Piru, California where she met the man who would eventually become her husband, Danny Molina, who she enjoyed 40 loving years with. Sandra's lifelong passion for music inspired her to share her own vocal gifts with the community over the years through singing performances at various public gatherings, events and celebrations - both solo and with bands in and around Ventura County. She took great pride in being in the service of the sick and the elderly while she worked as an LVN supporting convalescent centers and eventually became full time at Henry Mayo Hospital where she worked for nearly 20 years.
Sandra is survived by her husband, three children and grandson: Danny Molina, Ryan Molina, Cory Molina, Raeven Molina and her fiancé Raymond Pech and their son Seanray Pech.
Funeral services will be held publicly at San Salvador Mission in Piru, California on Friday, December 19, 2014 beginning at 9am.
For map and directions to ceremony location and to sign the family online guestbook, share stories and post pictures please visit our website:www.santapaulafuneralhome.com and click on Sandra's name located below "Recent Obituaries".
Funeral Services are under the direction of the Family Owned & Operated Robert Rey Garcia Jr. Funeral Services, Santa Paula, CA 805.229.7054.