Obituary
Samuel Henry McCreery (1940-2021)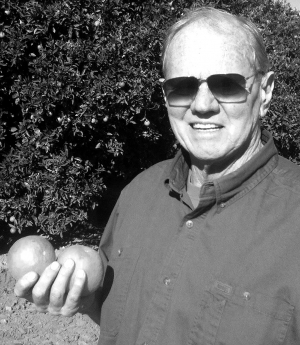 Samuel Henry McCreery (1940-2021)
Samuel Henry McCreery was born January 14th, 1940, in Los Angeles, California and passed away at home on June 24th, 2021, in Estes Park, Colorado. Sam grew up in Fillmore, California with his parents Dr. Samuel and Dorothy and his younger sister Sandy. He spent summers in Estes Park and Loveland Colorado working on a family dairy farm. After high school, he attended Wheaton College in Illinois, then he moved back to California and graduated from Westmont College in Santa Barbara in 1961. It was there that Sam met his wife, Karan Anderson. They were married in 1962.
Sam worked at Youth for Christ as a club director and was a middle school math teacher before moving to Lake Arrowhead California in 1965 to start and co-own Smooth Move Concrete Pumping Business. He was a long-time attendee of the Community Baptist Church of Lake Arrowhead where he was a music director and Sunday School teacher. Sam was also a member of the Rim of the World Unified School District Board of Trustees from 1978-1986 and served on the board of Mastermedia International. After retiring from his business, Sam worked as a Class 1 DSA inspector for concrete and steel at the Santa Ana School district. He was also a securities broker and an orange rancher at Fillmore Orange Groves.
Sam was a popular lecturer with Community Bible Study and an accomplished singer and musician with trombone and guitar. He enjoyed playing tennis and golf and pitching for his slow pitch softball team, working on his car Tilly, taking jacuzzis, eating pie and soaking up the sun. Sam read through his Bible every year and had a heart for evangelism and sharing Christ. He was an excellent Sunday morning waffle maker and enjoyed taking his grandchildren for a donut or ice cream. Sam will be remembered as generous and wise with a kind, genuine sense of humor. He was a steady presence and strong in his faith. He will be greatly missed.
He is survived by his wife Karan, his daughter Liann of Riverside, California, son Steve (Anne) of Arvada, Colorado and son Paul (Cindy) of Austin,Texas, a sister Dr. Sandra Louise McCreery Huttar (David) of Nyack, New York, and eight grandchildren (Will, Ben, Sam, Sarah, Jake, Joe, Charlie and Finn.) A gravesite and memorial service will be held July 15th at 10 am at Bardsdale Cemetery in Fillmore, California followed directly by a reception at the Veterans Memorial Building in Fillmore . If you would like to make a donation, please consider Navigators International, one of the many missions organizations Sam supported. Sam might also suggest going to have an In-n-Out Burger, a piece of boysenberry pie and take a nap!