Obituary
Roy Benjamin Molina (1943-2013)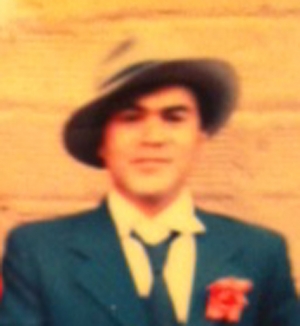 Roy Benjamin Molina (1943-2013)
Born July 22, 1943 to Ben and Mary Molina passed away peacefully on Saturday March 9, 2013 in Fillmore after a courageous battle with cancer.
A life long resident of Piru, ca he attended Piru and Fillmore schools. A family grocer/butcher, artist and sign painter.
He was preceded in death by his father Ben. He is survived by his mother Mary, son Richard, granddaughter Abreyana, brother Danny (Sandy) nephews Ryan Cory, Saeuray niece Raeven and numerous cousins, aunts and uncles.
Roy enjoyed shooting pool and spending time with his friends talking politics in his spacious backyard (Piru canyon) all the way to blue point.
Appreciation and thanks to all the wonderful caregivers, we received compassionate care from Henry Mayo Memorial Hospital, Fillmore Convalescent Center and Hospice Care.
A memorial service will be held Friday 10:00am March 22, 2013 at San Salvador Church, 4051 Center St., Piru, Ca.