Obituary
Rosario Guzman "Chayo" (1916-2012)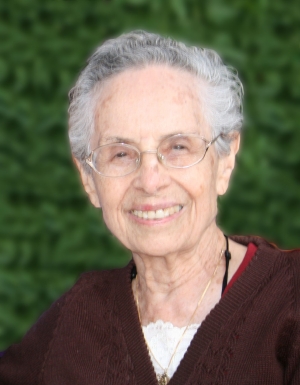 Rosario Guzman "Chayo" (1916-2012)
Rosario Guzman passed away in the arms of our Blessed Mother Mary on Sunday, March 25, 2012. Chayo was born on August 18, 1916 in Tucson, Arizona to Amelia and Francisco Diaz. She was the youngest of seven children. At a very young age her mother moved the entire family to California. Amelia got a job working (in a campo) in Etiwanda, CA. There Rosario married Joe Viramontez Sr. and raised four boys until Joe's sudden and unexpected death.
In time, Rosario moved her boys to Fillmore, California in the 1940's to be closer to family who had moved to Ventura County. In 1951, Rosario met and married another very good man, Aurelio Guzman. They had two daughters.
Chayo was a master seamstress. She could make anything (sew, do drawn work, crotchet, knit, do quilt work, needlepoint, cross stitch, and embroidery) Name it, she could make it. Mom loved her canaries and working in her beautiful garden. The trips to Vegas and Laughlin with Daddy and later with her friends and (Gambling Buddies) to Chumash were very special to her.
The past 12 years, after Daddy's death, her grandsons, Marcos and Ale brought much Love and Joy to her life.
Rosario was preceded in death by her husband, Aurelio, all her brothers and sisters, daughter-in-law, Vera and Joe Sr.
Rosario is survived by her children, Ray (Nancy) , Louie (Yulie), Joey (Mary Kay), Freddy, Virginia (Mario) Gracie (Mario), Babs, many nieces and nephews, grandchildren and great-grandchildren.
Visitation will take place at Skillin Carroll Fillmore Mortuary on Thursday, March 29, 2012 from 2-5p.m. Fr. Art will lead the Rosary at (10a.m.) and officiate at the Funeral Mass (10:30a.m.) at St. Francis Catholic Church on Friday, March 30, 2012. Interment will follow at the Bardsdale Cemetery. We will continue with a reception at the Sanchez Residence where we will meet with peace in our hearts.