Obituary
Robert (Bobby) Tubbs, aka Bubba (1963-2012)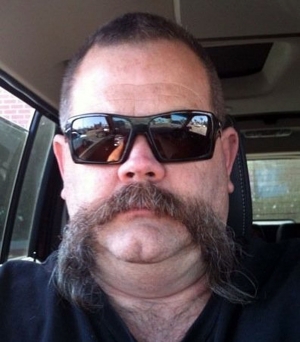 Robert (Bobby) Tubbs, aka Bubba (1963-2012)
Bobby joined the Lord, his parents, other members of his family and friends on June 20, 2012. He was at Ventura County Medical Center where he passed away peacefully in his sleep after a brief battle with Cancer.
Bobby was born in Santa Paula, California on November 22, 1963. He is survived by his wife Kathy of 21 years, his amazing daughters Kristy and Candace, sister Jo Ellen Tubbs-Smelcer and brother Paul Tubbs (wife Sharon). He is also survived by several aunts, uncles, nieces and nephews.
Grave side services will be held at on Noon, Saturday, July 7, 2012, at the Santa Paula Cemetery. Family and friends are welcome at the services and reception immediately following.
The family would like to stay a special thanks to Dr. Michael Tushla, Santa Paula Hospital and VCMC for the excellent/caring care they provided to Bobby. We would also like to thank his employer Thompco for being there for Bobby and our family as well as a big hug to all our friends and family for their support during this time of sorrow.