Obituary
Richard Allen Valois Shaw (1942-2019)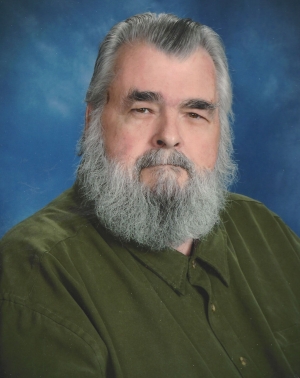 Richard Allen Valois Shaw (1942-2019)
Richard Shaw, 76, of Fillmore, California went to be with the Lord on August 8, 2019. He was born December 26, 1942, in Glendale, California. He earned his Bachelor's Degree in History from San Fernando Valley State College in 1966, and attended the Oriental Institute at the University of Chicago where he studied Anthropology. It was there that he met his future wife, Laura. He married Laura Ann Gade on July 7, 1968 at Buck Creek St. John's Lutheran Church in rural Iowa. They were married 51 years and raised three daughters together.
In their married life together, Richard and Laura lived in California, where Jennifer was born, Wisconsin, and Iowa, where Stephanie and Alisa were born, before moving to Fillmore, CA in 1977.
Richard grew up in the Los Angeles area. As a child, he was drawn to creative writing, intellectual pursuits, and the Christian faith. At the age of twelve, as he was asking God where to attend church, he fell off the bicycle he was riding in front of a Methodist church, a pivotal moment in his lifelong participation in the Christian community.
Richard described himself as a 'Luther-Costal' who attended a Methodist Church. He contributed his leadership and scholarship to many church ministries. At the Assembly of God Pentecostal Church in Fillmore, CA, he taught adult Sunday School, served on the Board of Deacons, and occasionally acted in the children's choir pageants directed by his wife Laura. He taught adult Sunday School, and he and his wife Laura taught the Bethel Bible Study series at Ascension Lutheran Church in Thousand Oaks, CA. He served on the Board of Trustees at Bardsdale United Methodist Church in Fillmore, CA. He was a deeply spiritual man who took joy is sharing his faith in Christ with his family and friends.
Richard used his talent for writing throughout his professional career, and worked primarily with social services. In Wisconsin, Richard and Laura developed a Hotline for Help program for people in need. In Iowa, Richard developed a drug counseling and rehabilitation program called The Joint. In California, he was the Deputy Executive Director for ASSERT, where he managed low income energy programs, and served as a consultant for Reliable Energy in the same capacity. He received a Congressional Award for his work in social service programs, and several awards for his work with the Association of Southern California Energy Providers.
He is survived by his wife, Laura Shaw of Fillmore, CA, his three daughters: the Reverend Jennifer Shaw of Palm Desert, CA, Stephanie (Ms. Thomas Anderson) of Moorpark, CA, and Alisa (Ms. David Mitchell) of Fillmore, CA, and six grandchildren: Todd Covey and Robert Anderson, and Max, Michael, Grace, and Ann Mitchell.
His Celebration of Life will be held at Bardsdale United Methodist Church (1498 Bardsdale Ave, Fillmore, CA 93015) on Saturday, September 14 at 11 am, with a lunch reception to follow.