Obituary
Rene Campos Reyes (Cepillin) (1953-2015)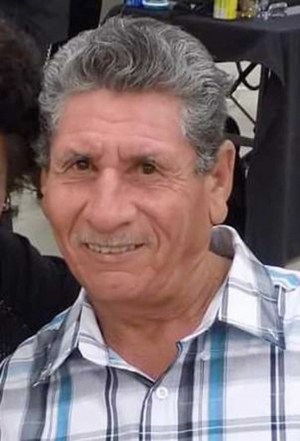 Rene Campos Reyes (Cepillin) (1953-2015)
Rene Campos Reyes (Cepillin) was born in Choix Sinaloa, Mexico. on May 12, 1953. Died November 17, 2015 of complications due to his illness. Rene at the age of 17 years old immigrated to Fillmore, California. where he began working in construction. In 1981 his daughter Elaine Marie Campos was born.
Rene was preceded in death by his his parents Ramon Campos and Jesus Reyes. Survived by loving partner Martha Espinoza of Fillmore, daughter Elaine Marie Campos, sister Manuela Campos, son-n-law Cecilio Gurrola Jimenez, nephews Jesus Alfredo Campos, Ivan Campos and David Campos. And a loving circle of friends.
Throughout his life Rene loved to travel, loved to play soccer, enjoyed music and fishing. For those who knew Rene, he was a hard worker and a kind hearted man. His family and closed friends meant a lot, he would do the most to make sure they were taken care of.
We will also be asking for any donations to cover any expenses. Thank you and God Bless.
A recitation of the rosary will be held Tuesday December 1, 2015 at 7:45pm at St. Francis Of Assisi Catholic Church, 1048 West Ventura Street, Fillmore CA. A Mass of Christian Burial will be celebrated at 10:00am Wednesday December 2, 2015 at St. Francis Of Assisi Catholic Church. Interment will follow at Bardsdale Cemetery.
For map and directions to ceremony locations and to sign the family's online guestbook, share memories and post pictures please visit our website: www.santapaulafuneralhome.com
Funeral Arrangements are under the direction of the Family Owned & Operated Robert Rey Garcia Jr. Funeral Services, Santa Paula. 805.229.7054.