Obituary
Raymond G. Ponce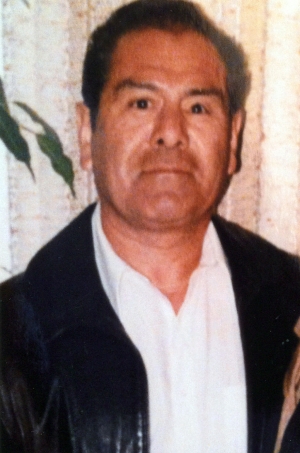 Raymond G. Ponce
Raymond was called to be with the Lord on January 25, 2013. He was born and raised in Piru.
Raymond was preceded in death by his parents, Lucy and Jesus Ponce and granddaughter, Nikomi Mackey.
He is survived by his wife, Charlotte; six children, Anthony Ponce (Debi), Jonathan Ponce, Kimberly Mackey (Kenny), Jodi Golson (Danny), Stephanie Ponce, April Thompson (Michael); and two stepchildren, Jason and Karra Hernandez. He also leaves behind 20 grandchildren, 21 great-grandchildren; two sisters, Jennie Medina and Lola Rivera; brother, Jesus Ponce; numerous nieces, nephews, aunt, uncle and cousins.
Raymond graduated from Fillmore High School in 1959.
The day after graduation he began working at General Motors, where he was employed for 30 years.
At the age of 10, Raymond started playing the guitar and found his first love which was music. His music took him out of Ventura County and all the way to Hawaii. His love of music allowed him to write his own music and produce numerous songs. He played his music at the Jamicas in Piru.
He will be missed by many and never forgotten. He will be remembered for singing and playing his guitar.
Services will be held on Friday, February 8, 2013, at San Salvador Church in Piru. Rosary will begin at 12 p.m., followed by mass and then burial at Piru Cemetery.