Obituary
Raymond Dressler (1927-2019)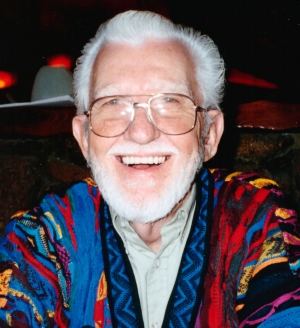 Raymond Dressler (1927-2019)
It is with sadness the family of Raymond Leroy Dressler announces his passing on October 17, 2019 in Fillmore, California, due to dementia, heart and pulmonary failure. Ray leaves behind his wife Judy, of 42 years, son Dean Dressler, daughter Donna Furlong, stepson Paul (Sandra) Scholz and stepdaughter Kristen (Bob) Cumby. Ray is also survived by his grandchildren Melissa, Eric, Lauren, Danielle, Kevin, Walker and Madison; great grandchildren, James, Leon and Jack.
Ray was born in Chicago, Illinois on March 27, 1927. His parents were Arthur and Cecelia. He served faithfully in the Marines during World War II. In his early 20's, Ray moved the family from Chicago to Torrance, California where his family was raised. He enjoyed spending time with family, attending sport and school events. Ray enjoyed a long and successful career in the aerospace industry. He was a loving and successful father and husband. He was known as a kind man by all who ever met him.
During his residence in Fillmore, Ray enjoyed the time he served on the City Planning Commission and on the Fillmore City Council, participating in many city events. He was a familiar figure for many years on his daily walks through town with Judy.
His family celebrates his life and their fond, happy memories of him. A "Celebration of Life" is scheduled at a later date for family and friends to remember him.