Obituary
Ralph Manuel Davalos (1976-2021)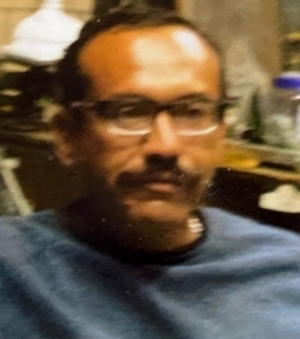 Ralph Manuel Davalos (1976-2021)
Ralph Manuel Davalos was born on October 12, 1976, in Ventura California.
He went home to be with our Lord and Savior on June 15, 2021, in Los Angeles County at the age of 44.
Ralph grew up in Piru California, he attended Piru Elementary School, Fillmore Middle School, and Oxnard Adult School.
Ralph was an avid reader and loved going to the Ventura County Libraries. He also loved gardening, working in his grandparents' yard, and helping anyone in town that needed yard work done. Ralph was most proud of the Certificates he received in 2005 for the completion of Fire Fighting Training courses from the State of California Department of Forestry and Fire Protection.
Ralph was preceded in death by his Grandparents Luisa "Licha" Zavala and Jesus "Chuy" Zavala of Piru. We rejoice as a family knowing that because of our Faith, he has been reunited with his grandparents in Heaven who he loved and cherished so very much.
Ralph is survived by, his mother Gloria Zavala, his Sister Elsa Sandoval, his Niece Sophia, Aunts, Uncles, and many cousins who loved him.
Ralph's family would like to thank Golden Legacy of Sylmar, for his care these past 5 ½ years. Our many friends and family members, who kept our family in their prayers and supported us during this difficult time.
Ralph, you have left this world of sorrow, and are free from pain and suffering, now rest in peace and comfort, in our blessed Savior's arms.
Services will be held at San Salvador Catholic Church, Piru California.
A Rosary will be recited at 11:00am on Saturday, July 3, 2021 with a Funeral Mass to be celebrated immediately following the Rosary at San Salvador Catholic Church, 4041 Center Street, Piru, CA.Interment to follow at Piru Cemetery, 3580 Center Street, Piru, CA.