Suspect Arrested in Arson / Killing of Dog
By Ventura County Sheriff Department — Friday, November 9th, 2012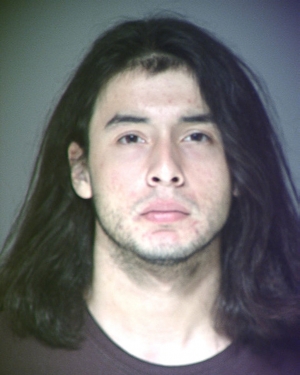 Delgado, Andrew - Camarillo Heights - 18 years old
Nature of Incident:
Report Number: Arrest of Suspect for Cruelty of Animals / Dog Arson Case
12-24101
Location:
1000 – block of Mesa Drive, Camarillo Heights (Unincorporated Area)
Date & Time:
November 8, 2012 @ 10:30 a.m.
Unit Responsible:
Sheriff's Detectives
(S)uspects, (V)ictims, (D)ecedent City of Residence Age
(S) Delgado, Andrew Camarillo Heights 18
Narrative:
An 18-year-old Camarillo Heights resident was arrested Thursday for arson and animal cruelty after investigators determined he was responsible for deliberately setting fire to a dog on Oct. 27, 2012.
The suspect, Andrew Delgado, had doused his family's three-year-old Basset hound, Buddy, with lighter fluid and ignited the dog in a ravine near his home. The dog later died as a result of severe burns he suffered during the incident.
Initial responding deputies, detectives, and the Ventura County Fire Department's arson investigator conducted a thorough investigation in this case. After extensive interviews with witnesses and analysis of evidence collected at the scene, investigators identified Delgado as the suspect.
Sheriff's deputies arrested Delgado at his home Thursday. Investigators interviewed him and he admitted he was responsible for committing the crime. Delgado did not say why he burned his family's dog, but said he was under the influence of drugs at the time.
Delgado was booked at the Pre-Trial Detention Facility in Ventura with bail set at $35,000. He is scheduled to appear in Ventura County Superior Court on Nov. 13, 2012 at 1:30 p.m.
The Ventura County Sheriff's Office would like to thank the Ventura County Fire Department's arson investigators as well as the residents of Camarillo for their support during this investigation.
Deputy Preparing Media Release: Sergeant Eric Buschow
Media Release Date: November 9, 2012
Follow-Up Contact: Sergeant Eric Buschow (805)947-8129
Captain Don Aguilar (805)797-7349
Approved by: Captain Don Aguilar