Detectives Arrest Attempt Murder Suspect
By Ventura County Sheriff Department — Tuesday, January 27th, 2015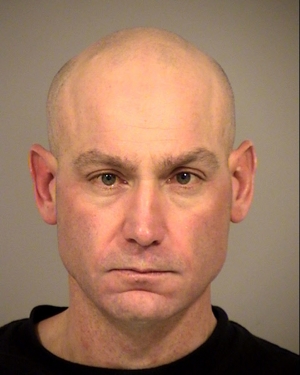 Hans Abraham Goodlein Transient 38
On January 23, 2015, Victim and Hans Goodlein were staying at the "Premier Inn" at 2434 W. Hillcrest Drive in the city of Thousand Oaks when they were involved in a domestic disturbance. During the disturbance, Goodlein wrapped a cord around the victim's neck and almost choked her to death. The victim became unconscious. The victim woke up and called 911. The victim was transported to a local hospital for treatment. Goodlein fled before police arrived.
Goodlein was located in the Venice area of Los Angeles where he was taken into custody without incident by the Thousand Oaks Police Special Enforcement Unit. Goodlein was transported and booked into the Ventura County Jail.
The victim is expected to survive.
Nature of Incident: Attempt Murder Arrest
Report Number: 15-1686
Location: Premier Inn 2434 W. Hillcrest Drive, Newbury Park
Date & Time: January 23, 2015 / 1300 Hours
Unit Responsible: Thousand Oaks Police Department, Sheriff's Major Crimes Bureau, and Thousand Oaks Special Enforcement Unit
(S)uspects, (V)ictims, (P)arty, (D)ecedent City of Residence Age
(V) Female Transient 43
(S) Hans Abraham Goodlein Transient 38
Prepared by: Sgt. Anthony Aguirre
Media Release Date: January 23, 2015
Media Follow-Up Contact: Sgt. Anthony Aguirre / anthony.aguirre@ventura.org
(805) 384-4730
Approved by: Captain Chris Dunn
Ventura County Crime Stoppers will pay up to $1,000 reward for information, which leads to the arrest and criminal complaint against the person(s) responsible for this crime. The caller may remain anonymous. The call is not recorded. Call Crime Stoppers at 800-222-TIPS (8477).