By Ventura County Sheriff Department — Friday, November 5th, 2010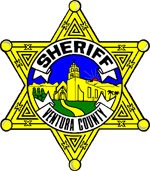 Ventura County Sheriff's Department
Thousand Oaks business owner, "Richard" Thuan Ma, was arrested on 11/2/10 at around 10:30am for child annoying and displaying harmful matter to a child.
Ma is the owner of Tulip Nails in Thousand Oaks. He reportedly made inappropriate comments/gestures to a female minor who he was giving a manicure to. It was reported that Richard Ma also displayed inappropriate adult material to the minor on a television that is inside the business. It is believed that there were no other employees or customers in the business at the time of the incident. An investigation was completed and it was determined there was probable cause to arrest Richard Ma on the child annoying charges as well as displaying harmful matter to the minor.
The Thousand Oaks Police Department is asking anyone who may have had similar encounters with Mr. Ma or has information on the investigation to contact Detective Jason Robarts at (805) 494-8229.
Location: 2036 Avenida De Los Arboles – Thousand Oaks, CA 91360
Date & Time/ RB#: 11/02/10 – 10:30am #10-25886
Unit Responsible: Thousand Oaks Police – Sexual Assault Unit
Suspect Address Age
Ma, "Richard" Thuan West Hills, Ca 42
Officer Preparing Release: Detective Jason Robarts
Follow-up Contact: Detective Jason Robarts (805) 494-8229
Date of Release: 11/3/10
Approved By: Captain Bruce Watlington