Alcoholic Beverage Control (ABC) IMPACT Inspections
By Ventura County Sheriff Department — Wednesday, September 3rd, 2014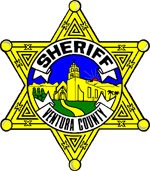 Ventura County Sheriff's Department
On 8-27-2014, the Thousand Oaks Police Department's Bike Team, along with agents from the Department of Alcoholic Beverage Control (ABC), conducted Informed Merchants Preventing Alcohol-Related Crime Tendencies (IMPACT) inspections at thirteen off-sale retail locations. Off-sale means merchants are authorized to sell alcohol for consumption off the premises where sold.
IMPACT inspections remind licensees of the responsibilities and accountability associated with the sale of alcohol. The officers ensure licensed premises are in compliance with State and local laws. The officers may also look for loitering, litter, graffiti, posted signs, slot machines, illegal weapons, or other violations.
Although the focus of IMPACT inspections is to educate, officers will take action if they observe any major violations. A checklist is used to note any violations, and follow-up will be conducted to verify problem areas have been corrected. During the inspections, only minor violations were found that were corrected immediately. No major violations were observed.
The Thousand Oaks Police Department's Bike Team will continue to conduct periodic inspections in the future.
Nature of Incident: Alcoholic Beverage Control (ABC) IMPACT Inspections
Report Number: N/A
Location: Various Alcohol Retail Locations - City of Thousand Oaks
Date & Time: August 27, 2014
Unit(s) Responsible: Thousand Oaks Police Department's Bike Team / ABC
(S)uspects, (V)ictims, (P)arty, (D)ecedent City of Residence Age
N/A
Prepared by: Sergeant Glenn Axelrod #3114
Media Release Date: August 28, 2014
Follow-Up Contact: Sergeant Glenn Axelrod 805-947-8097, or
ABC at www.abc.ca.gov
Approved by: Captain Jim Fryhoff
Ventura County Crime Stoppers will pay up to $1,000 reward for information, which leads to the arrest and criminal complaint against the person(s) responsible for this crime. The caller may remain anonymous. The call is not recorded. Call Crime Stoppers at 800-222-TIPS (8477).