Obituary
Phillip Marion Stehly (1957-2015)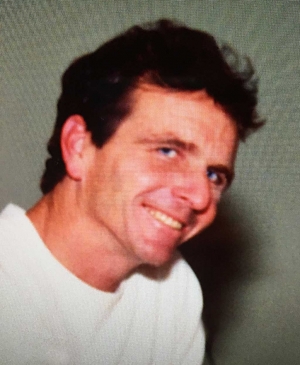 Phillip Marion Stehly (1957-2015)
Phillip Marion Stehly, 58, died October 17 in Valle de Banderas, Nayarit, Mexico.
Phil was born June 4, 1957 in Orange, Ca. and moved with the family to a ranch in Fillmore in 1962. Phil graduated from Fillmore High in 1975.
While at Cal Poly, San Luis Obispo, he double majored in English and Spanish. Phil moved to Valle de Banderas, Mexico in 1995 and had a small farm there.
He is preceded in death by his father, James Stehly. He is survived by his mother, Mary, and brothers and sisters: Fr. Jim Stehly of St Jude the Apostle, Westlake, Vincent (Patty) Stehly, Marie (Edgar) Alviz, Damian (Rosa) Stehly, Regina (Lupe) Nunez, William (Jeanne) Stehly, and Margaret (Chris) Arentz, all of Fillmore; Anne (Andy) Sobel of Santa Paula, Aileen (Jeff) Collitti of Bakersfield, CA, and Catherine (Stephen) Jackson of Windsor, CA; and his 17 nieces and nephews.
Rest in peace. Our good Lord was waiting with open arms for Phil...and Dad right behind Him!
Funeral Mass will be Friday at 2 pm at St. Francis of Assisi Church in Fillmore, reception in the Hall following. All are welcome.
If you would like to make a donation in the memory of Phil, please consider 'Alcoholics Anonymous, attention: Maria, at Trinity Church, PO Box 306., Fillmore, CA 93016.