Obituary
Patricia Lucille Rees (1930-2017)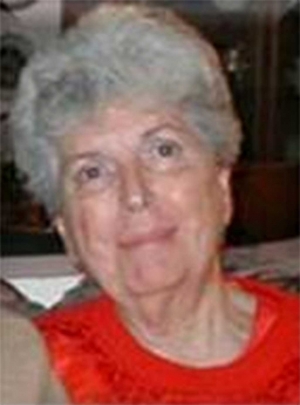 Patricia Lucille Rees (1930-2017)
Patricia Lucille Rees, 87, of Fillmore, CA - It is with sorrow that the Rees/Faith family announces the passing of Patricia (Pat) Rees, beloved wife, mother, grandmother and great grandmother, who went to be with Jesus on October 20, 2017, after a second stroke. Pat was born May 30, 1930, the only child of Leonard and Avice (Owen) Young, in Los Angeles, California. Pat grew up in Whittier, CA, and attended Cal. State Santa Barbara where she met Ralph Rees, her husband of sixty-six years. After their wedding in Whittier, the young couple had a three-year stay in Mendota, CA, while she finished her bachelor's degree in art at Fresno State University. At that time she gave birth to their firstborn, Janine. In 1953, Pat and Ralph moved to Fillmore, their home for the next 54 years. In the coming years she would be blessed with four more children, Wendy, Robin, Jason and Brady, to whom she lovingly devoted all her energies and talents, in the house that she and Ralph built, known around town as the "round house" on Third St. In the early 1970's, Pat shared her skills educating parents and preschoolers in the Head Start program at Piru and San Cayetano School. Highly creative and artistic in all she did, Pat loved working with fabric, sewing and quilting, and worked at the local fabric store. All the members of her family and many a newborn at church received one of her hand-crafted quilts. She started her own business creating first of their kind windsocks, wind wands, custom banners and flags—her artistry spread far and wide through street fairs. Pat was devoted to her Lord and took great joy serving in her church fellowships. She was one of the founding members of Faith Community Church of Fillmore. Pat was warm and sympathetic, and was a blessing to every life she touched.
Patricia was preceded in death by her husband, Ralph, and her daughter, Janine Rees (Bill Faith). She is survived by her children Wendy and Robin Rees, Jason (Bethann Buddenbaum) and Brady (Ina Rosales); her grandchildren Luke (Nadya) Faith, Hannah Faith (James Horn), Tara, Nora and Claire Faith and their father Bill Faith, Nathan Reeder, Emma and Fiona Rees; great grandchildren Peyton and Bradley Reeder, and Lillian, Samuel and Victoria Horn.
A Life Celebration will be held at Faith Community Church of Fillmore, 355 D Street, on November 11 at 1:00 p.m., Pastor Mark Rathe officiating. For those wishing to makes a donation in her memory Pat's favorites included: the Senior Nutrition Program-Meals on Wheels—donations could be sent payable to the City of Fillmore with a notation that's what it's for; Ventura County Rescue Mission - Lighthouse for Women & Children, 234 E. 6th Street, Oxnard, CA 93030; Mission Aviation Fellowship, P.O. Box 47, Nampa, ID 83653; or Faith Community Church - Building Fund, 355 D Street, Fillmore, CA 93015.