Obituary
Nancie Jean DeFever Hart (1946-2020)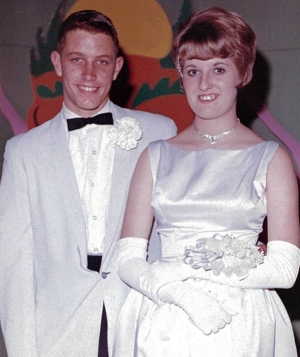 Nancie Jean DeFever Hart (1946-2020)
Nancie Jean DeFever Hart, 1964 Fillmore High School graduate, passed away peacefully in her beautiful home surrounded by her loving family on April 3, 2020. Nancie was the daughter of Bernard and Donna DeFever. She is survived by her loving husband, Don Hart (class of 64'), the son of Pete and Irene Hart. Nancie was the niece of Oscar DeFever, long time Fillmore Fire Chief.
Nancie is mother to her four surviving sons: Eric, Keith, Jeff, and Cary. She is also survived by her six wonderful grandchildren: Scott, Kevin, Jace, Cody, Emily, and Tyler. She was also gifted with two great-grandchildren: Kameron and Quinn.
Some of Nancie's greatest attributes are her loving and caring nature. She could spend hours at home playing scrabble or painting colorful floral creations. Back in the day, Don and Nancie could be found eating taquitos at We Three in Fillmore.
At her request, no services will be held. In lieu of flowers the family request donations to be made in her name to the American Diabetes Association.
She will be greatly missed by all.