Obituary
Myrna Mae Bartlett Taylor (1929-2022)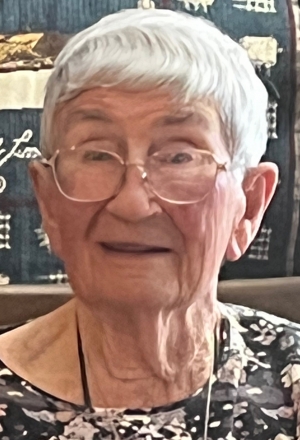 Myrna Mae Bartlett Taylor (1929-2022)
Myrna Mae Bartlett Taylor, widow of Walt Taylor, passed peacefully on November 1, 2022 at her home in Bend, OR. Born on April 28th, 1929, Myrna lived a long and full life—sailing, backpacking, hunting, and boogie-boarding, to name a few of her passions. She loved God and her family above all else—leaving behind daughter Pam (Pat) and son Bart (Annalee), as well as 8 grandchildren (Kim, Greg, Christopher, Colin, Bethanna, Esther, David, and Violet) and 14 great grandchildren (Rowan, Adeline Mae, Emanuel, Edmund, Quinton, Sterling, Mercy, Blaze, Coal, Ember, Flint, Phoenix, Walter, and Sterling—with another on the way!).
Myrna lived in Fillmore for over 65 years and was extremely active in many aspects of the community; she was named Fillmore Honorary Citizen of the Year for 2012 for contributions to the town she loved so much.
Anyone wishing to honor Myrna is asked to please donate a new or gently used book to the Fillmore Library or a local school.