Obituary
Monica Denise Satterwhite (1974-2014)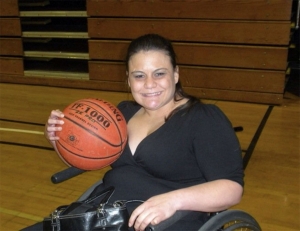 Monica Denise Satterwhite (1974-2014)
Monica Denise Satterwhite passed away on August 14, 2014 in Goleta, California with her mother and step-father by her side. Monica was born on October 26, 1974 in Los Gatos, California. She attended elementary schools in San Luis Obispo and Arroyo Grande and graduated from Fillmore High School in 1992.
Monica loved Basketball and was an avid supporter of the Cuesta Men's Basketball Team where she was awarded the Cuesta College Fan of the Year. She loved Reggie Miller of the Indiana Pacers so much so that she named her dog after him. She was the life of any party that she went to and you could always find her on the dance floor.
Monica is survived by her mother, Yolanda Tarazon Pederson, Jim Pederson, her sister Mandy Norris, and her niece Madison Norris, as well as Geoff and Tyson Kimler and many aunts, uncles and cousins. She joins her 2 children, Daniel Satterwhite and Jacqueline Brown in heaven. There will be a celebration of life on Saturday September 6th - Rock Harbor Church, Morro Bay, CA 2pm.