Obituary
Michelle Bishop (1968-2012)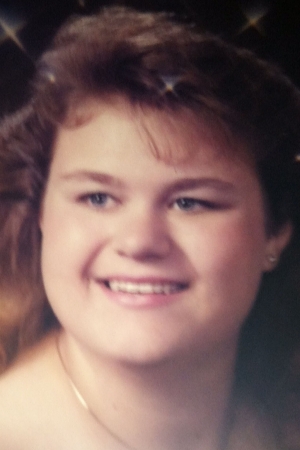 Michelle Bishop (1968-2012)
October 4, 1968 – December 28, 2012
Michelle Bishop, age 44 of Fillmore, California and beloved wife of Neal (Spanky) Bishop and mother to daughter Madyson (Mady/Punk), passed away at home on December 28, 2012.
Michelle was born in Odessa, Texas on October 4, 1968 to parents David and Chyrel Hill. Michelle's family relocated to Fillmore, California when she was 6 years old where she was raised and attended local schools.
Michelle is survived by her loving husband Neal Bishop and the light of her life, daughter Mady, age 10. Michelle's life revolved around nurturing and raising her beautiful daughter. The bond between them was undeniable to anyone who knows their relationship. Her love for Mady was an incredible thing to witness.
She also leaves behind parents David and Chryel Hill, sister and brother in law Leslie and Robert Silva, numerous aunts, uncles, cousins and friends in Fillmore and surrounding communities.
She was employed by Bank of America for 12 years in Simi Valley until the untimely event of her sudden passing. Michelle leaves behind countless true friends she met while working there.
Michelle had a love for music and it gave her great joy to attend her daughter, nieces and nephews sporting events. She also enjoyed going to the movies and traveling to visit family in Oregon. She was a very giving and thoughtful person, always putting the needs of others in front of her own.
A public viewing will be held at 5-7pm for those who wish to attend on Friday, January 4, 2013 at Skillin Carroll Mortuary located at 600 Central Avenue, Fillmore, California.
Funeral services will be held at 9am Saturday, January 5, 2013 at Skillin Carroll Mortuary. Graveside service will be conducted immediately following the funeral service at Bardsdale Cemetary located at 1698 S. Sespe Street, Fillmore, California.
Condolences may be sent to the Hill/Bishop family at PO Box 391, Fillmore, California 93015.