Obituary
Michael Anthony Lara (1965-2021)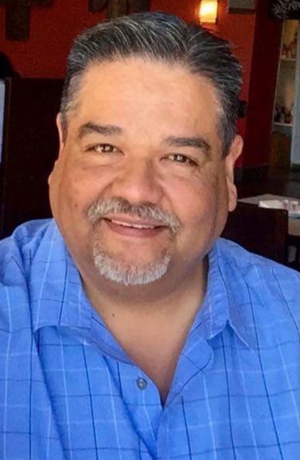 Michael Anthony Lara (1965-2021)
I am writing my own obituary, not because no one else can do it as well, but because I want to acknowledge what I feel was truly important in my life.
I was born Michael Anthony Lara, and had one brother, Arnold. Our parents were Arthur and Charlotte Bouvet Lara, hard-working parents, who instilled in all of us the value of an education and responsibility, establishing strong and enduring roots.
I have had so many blessings in my life, more than I deserved, but not more than I could truly appreciate and value as gifts to be cherished: My Religious Education Children and Catechists, who gave me a sense of purpose as a teacher and hopefully, learned something positive from me. I thank God for giving me the gift to share music as an organist and Cantor, and to praise his holy name through song. My heart was so glad to offer my Lord praise and glory. To my friends, who were more like members of my family, always ready to help boost me up and keep my laughter in life. My much-loved extended family of aunts, uncles, cousins, and compadres, with whom I shared so many events of both joy and sadness, throughout my life. My many god children, who I would die for and made me so proud. My brother, who has always been super supportive, and who gave me so much more than I gave to him. My friends the Ramirez and Lindsays, who always made me feel part of their families, especially during the holidays, and who forgave me the many mistakes that I made along the way. My best friend, Patrick Lindsay Jr, thank you for sharing Hesed; a masculine form of love, spoken of by the Jews and found in the scriptures (meaning always: being steadfast, dependable, righteous, and true to oneself and true to one's promises.)
Thank you, all of you, for your priceless gifts. I loved you all.
A Mass will be held on Friday, January 22nd, 2021, at noon, at St. Francis of Assisi Church, 1048 Ventura St, Fillmore, CA 93015. A private burial to follow.