Obituary
Michael Andrew Arias (1959-2013)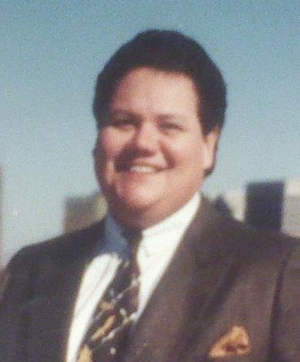 Michael Andrew Arias (1959-2013)
Andy Arias of Piru passed away on January 3, 2013 after a lengthy illness. He was born in Santa Paula, California on January 16, 1959. Andy was the fifth of ten children born to Lupe and Eleanor Arias.
Andy attended Piru Elementary School, Fillmore High School & graduated San Jose State. He enjoyed a career in Public Relations in the San Jose Bay area for several years, before returning to Piru.
Andy is survived by his Mother, Eleanor Arias Rangel; Brothers, David, Richard, JJ and John; Sisters, Dee Dee, Monica, Kathy and Melissa; uncle James DeLano; aunt Andrea Hernandez, Carmen DeAlba; numerous, nieces, nephews and cousins. He is preceded in death by his father Lupe & sister Terri.
Mass will be celebrated at San Salvador Church, Piru on Thursday, Jan. 10th at 10 AM. Burial at Piru Cemetery.
Funeral arrangements are being handled by Skillin-Carroll Mortuary of Fillmore.