Obituary
Maxine Basolo Kenfield (1923-2015)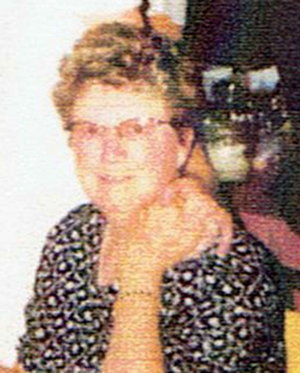 Maxine Basolo Kenfield (1923-2015)
In the early morning hours of May 19th, 2015, Maxine Basolo Kenfield passed away in the loving arms of one of her daughters, she was 91 years old. She lived her entire life in the town of Fillmore. Daughter of Charles and Amanda Basolo, grandaughter of Carlo and Celistina Basolo who settled in Bardsdale in 1895. The family farmed citrus and cattle for over 100 years
Maxine (Penny) graduated from Fillmore High School in 1941. She held the title of Queen of Jobs Daughter during her Senior year of high school, of which she was very honored! Her Hobbies were gardening, canning, sewing, and of course cooking meals for family and friends. She must have made a million pies, cobblers, and gallons of homemade ice cream. Later in life she and her girlfriends started a once a month "Supper Club". The food was fabulous and many recipes were exchanged.
Maxine married Dean B Kenfield in June 1942, at he beginning of WWII. Dean and Maxine spent 67 years raising their family, working on their ranch and traveling to several different countries. Dean and Maxine had three children Deana, Sally, and Vernon. When they were in high school, Dean and Maxine joined the Fillmore Booster Club. She enjoyed all the football and basketball games, especially when her son and his gang "the Freaks" were playing.
Graveside service will be at Bardsdale Cemetery, Friday June 12th at 11:00am. A memorial service will be held at the Trinity Episcopal Church in Fillmore on Sunday June 14th at 1:00pm. The Family of Maxine Basolo Kenfield would like to express special thanks to Julie Arroyo for her daily care, love, and kindness she gave to their mother.
In lieu of flowers, donations can be made to the Fillmore Alumni Association, Fillmore CA 93015.