Obituary
Mary Lou Reyes (1932-2021)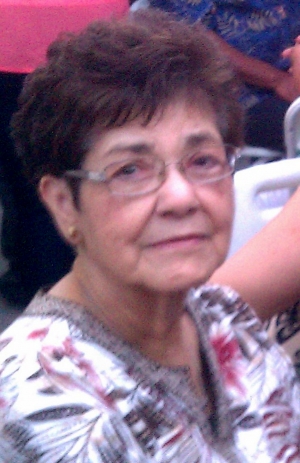 Mary Lou Reyes (1932-2021)
On September 8th, 2021, our Mother and Grandma Mary Lou Reyes passed away peacefully in the comfort of her home, surrounded by her loving family. Mary was born on June 12th, 1932 to the late Frank and Sophia Savala in Fillmore, Ca. She was raised in Piru, Ca. and worked for Piru/Fillmore Citrus Association for roughly 20 years. It was there she met her love, Jimmy Reyes and they were married for 40 years. They enjoyed fishing in the Sierras, family gatherings, picking pinones (pine nuts) in Frazier Park, enjoying day trips to Blue Point, visiting friends in Piru, watching old westerns movies, and keeping a clean house. Mary also enjoyed spending time in the kitchen where she was well known for her great food and of course, her delicious bake goods. Mary leaves behind many friends and family members in her home town Piru, and also is now reunited with some of them as well.
She is preceded in death by her husband, Jimmy Reyes, parents Frank and Sophia Savala, sisters, Connie Lopez and Delia Carbajal, sons, James Jr, and Bruce Reyes. She leaves behind her daughters, Edith Smith-Ponce, and Susie Golson, 9 grandchildren, 16 great grandchildren and 5 great-great grandchildren.
Her celebration of life will be held on October 1st, 2021 at 9:00 at San Salvador Mission, 4041 E. Center St, Piru, Ca. Burial will be at Bardsdale Cemetery, 1698 S. Sespe St, Fillmore, Ca.
Lastly our family would like to express our deepest gratitude to her long time doctor Jerold Noah, MD, Ventura Assisted Living and their staff, Jose, RN, Elena, C.N.A., and John, Spiritual Counselor for making her transition to our Heavenly Lord, peaceful.
We love you grandma, may you rest in peace!