Obituary
Mary Lou Blythe Purves (1937-2020)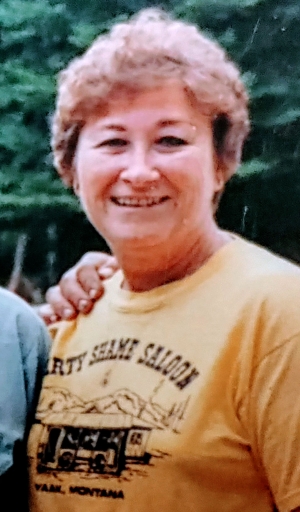 Mary Lou Blythe Purves (1937-2020)
Mary Lou Blythe Purves passed away peacefully on August 5, 2020 in Grants Pass, OR, where she was living with her daughter and son in law, Lori and Dino.
She was born March 25,1937 to Barney and Inda Blythe in Fillmore, CA. She graduated from Fillmore High School in 1955. She worked at the packing house until she married Jim Purves on September 9, 1960. They moved to Lancaster and raised their two children, Lori and Michael. Then moved again to Ridgecrest where Jim worked on the base. They moved to Bullhead City for a time and enjoyed the fun and games there.
As Jim was a hunter, he then wanted to move to Montana and Mary agreed, if he would build her a log cabin in the woods. So off they went to Libby, Montana and lived in a trailer while the "cabin" was being built. It turned out to be some cabin!! 4 bedroom, 2 bath, big living room and kitchen, a carport and a basement. It was beautiful and they loved it. They could sit in the kitchen or living room and look out at the deer feeding in the meadow. Michael came to live with them there and in the meantime Lori had moved to Grants Pass, OR.
Jim passed away in November 2006. Later Mary was diagnosed with Non Hodgkin's lymphoma and she began chemo. Lori and Michael would take her to Libby for her treatments and while they were together they had a lot of laughs. Mary's treatments got rid of her cancer and she remained in good health. Michael passed away July 2016. The family gathered and after Michaels services we all helped Mary pack her home and Lori moved Mary and her dog and cat to Grants Pass.
Mary leaves behind her daughter Lori (Dino), her brother in law, Dick ( Barbara) Purves and many nieces and nephews.
There will be no funeral services.