Obituary
Mary Jane Mendez (1928-2014)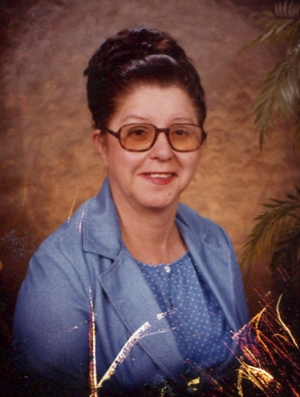 Mary Jane Mendez (1928-2014)
Mary Jane Mendez passed away peacefully in her sleep on Tuesday April 8, 2014 in Oxnard, California. She was born May 10, 1928 in La Verne, California. She is preceded in death by her husband Delfino Mendez and her daughter Silvia who died as an infant.
Mary Jane spent the last two years of her life living with her grandson Michael and his wife Crystal in Oxnard California, but spent most of her years living in Fillmore. Her true love was spending time with her children and grandchildren as well as her great grandchildren. She enjoyed big gatherings and will always be remembered for her cooking, especially her salsa, tamales, and tortillas. She was always ready to give to people in need. She was incredibly funny, and as her family knows well, stubborn. She will always be remembered and loved dearly.
She is survived by her two sons, Alex and his wife Theresa, and Ronnie, his wife Gloria, both of Fillmore; her grandchildren Michael, wife Crystal Mendez, Joshua, wife Kellie Mendez, Jessica Mendez, Daniel Mendez, Jenna Mendez, and Anthony Mendez; her great-grandchildren Danielle, Rachel, Isabelle, and Izaak Mendez.
The viewing will be held on Thursday April 24th from 4pm to 8 pm with the Rosary occurring at 6pm at Skillin-Carroll Mortuary 600 N. Central Ave. Fillmore Ca 93015. Graveside services will be held the following day at 11 am on Friday April 25, 2014 at Bardsdale Cemetery 1698 S. Sespe Street Fillmore Ca 93015.
Funeral arrangement entrusted to the care of Skillin-Carroll Mortuary.