Obituary
Mary Ann Berrington (1934-2021)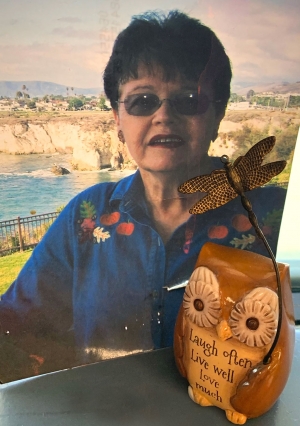 Mary Ann Berrington (1934-2021)
Mary Ann Berrington left our world on January 16th in the early morning to be with our dad. She had suffered with Parkinson's disease for the last ten years and died from Covid and pneumonia in her lungs.
Mary Ann was born to Charles and Mary Mulvihill in Missouri. Her family moved to California when she was little. She moved to Fillmore when she was a sophomore in high school, met our dad and the rest is history!
Mom is survived by three daughters Noreen, Kathleen and Christine and two sons Jim and Chuck. She is survived by six grandchildren, three great-grandchildren and one on the way in August!!
We will celebrate with a memorial mass at a later time due to Covid concern. Mom will be buried with our dad at Bardsdale Cemetery.
Please make a donation to a charity of your choice or to research for Parkinson's, Humane Society or American Cancer Society.
A big thank you to Greenfield Convalescent Center for all your love, care and patience!!!