Obituary
Martina Ann Carrillo-Wiseman (1975-2020)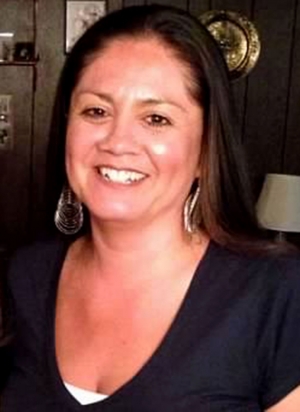 Martina Ann Carrillo-Wiseman (1975-2020)
Martina Ann Carrillo-Wiseman, born March 29, 1975 ascended into the Heavens on October 28, 2020. She passed away at home with her mother & daughter at her side, surrounded by love.
Martina was raised in Fillmore, she graduated Class of 1993 from Fillmore High School. Most knew her to be quiet and reserved, but if you had spent enough time with her, eventually you'd find out.... she really was the life of the party.
She had an amazing smile and this unforgettable laugh, just hearing it made you want to smile too.
Not even a 5 year battle with cancer could steal her smile or laugh away. Ultimately, it was her bout with Stage 4 colon cancer that took her life, but not without a hard fight and a belief with her whole being that she could overcome anything.
She was preceded in death by her father Richard Villa Carrillo.
She is survived by mother Diane Carrillo, husband Kevin Wiseman, brother Richard Carrillo Jr., her daughter Sandra (Osuna) Edwards, son-in-law Damian Edwards, & granddaughter Amira Edwards. Amira truly was her motivation to hold on; Martina wanted nothing more than to see her granddaughter grow up.
"We owe it to the ones we lost, to live the lives they can't."
A Celebration of Life service/interment will be held on March 29th 2021 at 1:00 PM at Bardsdale Cemetery on what would be Martina's 46th birthday — 1698 South Sespe St. Fillmore, CA. If attending, please observe COVID-19 regulations - masks must be worn, & social distancing guidelines will be observed.