Obituary
Marie Josephine Schilling (1924-2013)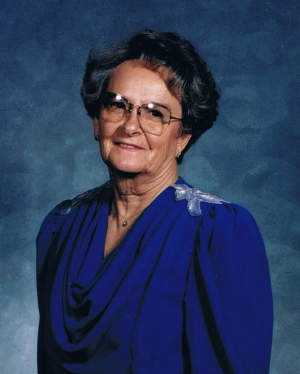 Marie Josephine Schilling (1924-2013)
Marie passed away peacefully on February 25, 2013 at her home at Orange Blossom Villa in Fillmore, CA. She was 88 years old. Born in Los Angeles on May 8, 1924 to Francis and Lydia Ducharme. Marie grew up in a large family in North Hollywood. She graduated from Van Nuys High School Class of 1942 where she met her husband Donald Schilling. Marie and Don lived in Simi Valley for 20 years before moving to Redding CA. She had a vibrant 30 year career as director of food service for Anderson Unified School District, Anderson, CA. She was highly recognized in her field receiving the OZZIE award for outstanding service. Marie left many dear friends in Redding before moving to Fillmore, CA. Marie's true passion was her family and she was very active with her grandchildren. She was a long time member of the 5th Marine Division Women's Auxiliary, Gold Star Wives and a proud long-time member of the Valley Girls Class of '42. She had a long and wonderful life and will be greatly missed.
Marie is survived by her sisters Betty McLaughlin and Diane Sorensen; brothers Pete Cassidy and Paul Ducharme; daughters Judy Brown Landreth (Doug), Laura Fournier (Steve) and Cindy Blatt (Mike) and son Donald Schilling. She is also survived by seven grandchildren, seven great-grandchildren (with one on the way) as well as many other family members and friends.
She was preceded in death by her parents, husband Don; granddaughter Lacey Schilling; brothers Ed Ducharme and Bob Ducharme.
Family members wish to thank Assisted Hospice Care and the wonderful caregivers and staff at Orange Blossom Villa. Mom thought of you as family too.
Rosary & Visitation is planned for Friday, March 8 at 4:00-8:00 PM at Skillin-Carroll Mortuary Chapel at 600 Central Ave., Fillmore with recitation of the rosary at 6:00 PM. Mass will be celebrated Saturday, March 9 at 2pm at St. Francis of Assisi Church at 1046 Ventura St. (Hwy 126), Fillmore.
In lieu of flowers, please honor Marie with a donation in her memory to your favorite charity.