Obituary
Marianne Steppler Skinner (1942-2020)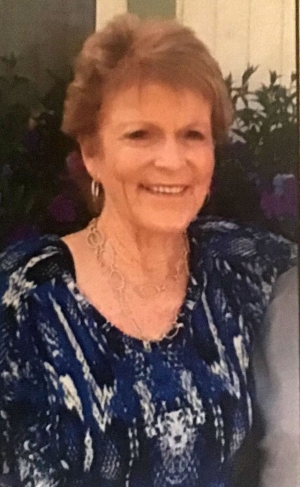 Marianne Steppler Skinner (1942-2020)
Marianne Steppler Skinner of Georgetown, Texas passed away at home on January 27, 2020 after a brief illness. She was born in Ventura, California on January 29,1942 to William Albert Steppler and Gladys Mary Steppler of Fillmore, California. She attended local schools through high school. After high school, she attended Ventura College.
Marianne enjoyed a long career as a Program Analyst with the Department of Defense, working in Washington D.C., Jackass Flats, Nevada and Port Hueneme, California. She retired in 2004, remaining in California until 2010, when she and husband, Lee Skinner, moved to Georgetown, Texas. Marianne and Lee were married on April 11, 1992 and were absolute soul mates.
Marianne enjoyed physical fitness classes of all sorts, was a voracious reader, loved dogs and the California beaches. She and Lee enjoyed many camping trips to the Rincon area of Ventura County. All the trips included their dogs, of course. Marianne was very spiritual, was baptized while in high school, and was very active in her faith. Marianne was an active member of AA with over 34 years of sobriety. She actively worked with hospitals and institutions and sponsored numerous women over the years.
She is predeceased by her parents; brother, Charles; and grandparents. She is survived by her husband, Lee; father-in-law, Wilford Skinner of Grand Saline, Texas; sisters, Kathryn Westerberg (husband Roger) and Susan Adams (husband Curt) of California; and numerous nieces and nephews.
Due to the Coronavirus, the Service had to be cancelled.