Obituary
Maria Dolores Lopez Acosta (1929-2021)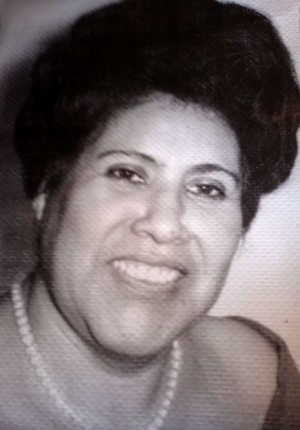 Maria Dolores Lopez Acosta (1929-2021)
On the evening of January 17th our beloved mother, Grandma Grandma, aunt and Friend to many went to be with our lord and father. She passed at her home peacefully.
Maria Dolores Lopez Acosta was born 08-08-1924 to Juan Adolfo Lopez and Herlinda Lopez Hernandez in Tepic Nayarit Mexico. The family then moved to cuidad Obregon Sonora, then to Nogales son/AZ. Where in 1943 she met her future husband Johnny. While on leave before his WW II tour. In the European theater after returning and his Discharge he went to Nogales and they reacquainted and got married. He then brought her to Fillmore and raised 6 children 1 deceased. Our mom enjoyed dancing, camping visiting and Pilgrimages in Mexico with her family and sisters and cousins. She also supported us going to our football games. She always made us laugh even recently. Her slipper was her way to discipline us. We loved her handmade tortillas and was well known for her tamales at Christmas time.
She is a member of St. Francis of Assisi Church and in the past las Guadalupanas and los padrinos clubs she also became a citizen in the late 70s besides being a house wife she was employed by Fillmore Citrus Assn. Fashion development (olga) and carter west furniture as a seamstress.
Those that have gone before her are Estella Acosta, John R. Acosta , Emma Cota, Brunilda Verdugo and Gustavo Lopez she is survived by sister Guadalupe Quinones and brother Juan Rurico lopez. She also leaves behind John Acosta Jr of Fillmore Herlinda Lopez Acosta of 4 grandchildren an 1 great grandchild Delena Mynatt (Eric) 5 grandchildren 13 great grand children. Victor (Michelle strosser) 2 grandchildren 5 great grand children David 1 granddaughter 1 great grandchild. And many nieces, nephews and friends funeral services will be Friday, February 19th at St. Francis Church, 1048 Ventura St. Fillmore, Ca. Rosary at 9:30 mass thereafter and final rest at Bardsdale cemetery the service will also be available on YouTube for those that cannot attend.
The family request safe social distancing at her service for those that can attend the family would like to thank Dr Logan Bundy and staff Access T.L.C. home hospice caregiver nurse and staff. And all who assisted with watchful care and baths. We appreciate you all. May she Rest in Peace!