Obituary
Maria Amelia Espinoza (1948-2015)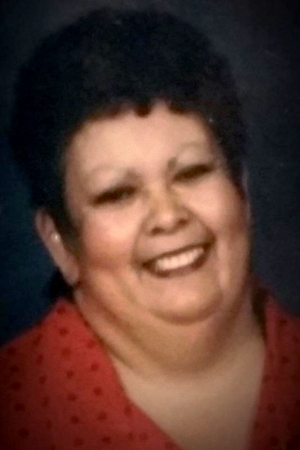 Maria Amelia Espinoza (1948-2015)
Maria Amelia Espinoza, better known as Molly, 67, of Fillmore, CA, formerly of Piru, CA, passed away peacefully on Sunday, April 19, 2015 in her home surrounded by her family.
Molly was born on February 22, 1948 in Los Angeles, CA at White Memorial Hospital, daughter of the late Maximo Gonzalez and Victoria Ramirez Gonzalez.
Survivors include two daughters; Daria Espinoza and Jazmin Rodriguez; son-in-laws, Ronnie Simon and Gerardo Rodriguez; seven grandchildren, Dezarae Rubio, David Rubio, Enrique Rubio, Adrian Rubio, Ezra Simon, Lexus Rodriguez and Hazel Rodriguez; two step-grandchildren Nicolas Rodriguez and Gerardo Rodriguez Jr.; five sisters, Maria Lucy Godinez, Marie Carolyn Jimenez, Maria Abelina Gonzalez, Mary Maximina Gonzalez, and Victoria Gonzalez, and one brother, Francisco Gonzalez.
A Rosary was said on Tuesday, April 28, 2015 at 9:00a.m. at San Salvador Mission in Piru, CA with a Mass that followed. She was buried at Piru Cemetery.
For map and directions to ceremony location, and to sign the family's on line guest book, share stories, post pictures please visit www.garciamortuaryoxnard.com and click on Maria's name located below "Obituaries".
Funeral arrangements are under the direction of the family owned and operated Garcia Mortuary 629 South "A" Street. Oxnard, California. For further information please call (805) 486-9148.