Obituary
Margaret Hackney Haskell (1925-2019)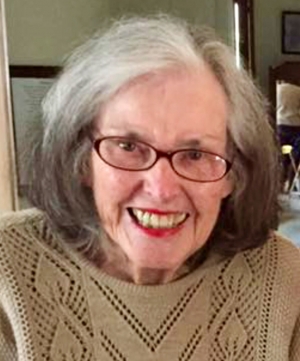 Margaret Hackney Haskell (1925-2019)
Margaret Hackney Haskell was born January 10, 1925 in Redlands, California and passed away October 5, 2019 in Fillmore, California. Her parents were Paul and Florence Hackney. When Margaret was a toddler her family moved to Piru where Paul went to work on the Newhall Ranch as a farm superintendent. Five years later her brother, Richard was born. Margaret attended Piru Elementary and Fillmore High School where she excelled in academics and competed in various sports. Her passions were tennis and badminton. Upon graduation in 1942, she entered USC where she majored in physical education and earned her teaching credential. When William S. Hart High opened its doors in Newhall she was among the founding faculty and taught there, on and off, for the next thirty years.
In July of 1947 Margaret married the love of her life, Sam Haskell, a farmer from Saugus. They had two children, Christine and Steve. Raising an active family and teaching during the 50's and early 60's was demanding but rewarding. Margaret volunteered in Campfire Girls, Boy Scouts, Little League and 4-H. Always active in her church, she served as deacon, elder and president of the women's society. And Sam and Margaret loved to square dance.
When she and Sam both retired they moved to Fillmore. Margaret continued her church activities as well as joining Ebell, playing bridge, volunteering for the Fillmore High School Alumni Association and being a grandmother. Margaret continued to lead a very busy family and social life well into her nineties.
She is preceded in death by Sam, her husband of 49 years. She is survived by her brother, Richard; her children Christine and Ernie Villegas; Steve and Laura Haskell; her grandchildren Steve and Alicia Villegas; Brian and Candice Villegas; Tim and Tiffany Villegas; Alexandra Haskell and James Tomasick Sr., Caitlin Haskell and Blake Corbin; great-grandchildren Victoria, Bella, Sofia, Brian Jr., Vincent, Giada, Ariana, Alaina, Troy, Joey and James Jr.
There will be a private internment service at the Bardsdale Cemetery and a memorial service to be announced. In lieu of flowers you may honor Margaret with a donation to the Fillmore High School Alumni Association.