Obituary
Manuel Jordan Pillado (1918-2015)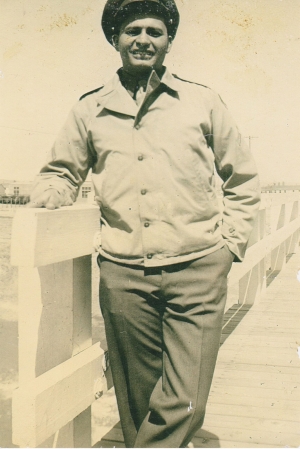 Manuel Jordan Pillado (1918-2015)
June 15, 1918 - January 14, 2015
After a long lived life of 96 years, Manuel Jordan Pillado was finally called home by our Heavenly Father to be with his beloved wife of 58 years and his four children, Lizzie, Viola, Michael, and Val.
Manuel was a World War II Army veteran. He was self-employed as a barber in Piru. He also maintained the Piru Park and organized youth baseball in Piru in the early '60s. Manuel also worked for the Fillmore Unified School District as a custodian, and for the City of Fillmore as a groundskeeper.
He loved getting together with his family and loved taking his grandchildren by the hand outdoors. Manuel loved traveling and being outdoors, hunting and fishing. This included many trips to Yosemite, Colorado, and Utah.
He is survived by his daughters, Blanca Lopez and Rosie Velasquez; his sons, Manuel Jr. and David Pillado; and his sister, Esperanza De Los Santos. He has 19 grandchildren and 37 great-grandchildren. Manuel will be missed.
Rosary will be recited at St. Francis of Assisi on January 30, 2015 at 11:30, in Fillmore with noon mass immediately after. Inurnment will follow at Bardsdale Cemetery.