Obituary
Mae D. Gonzales (1928-2017)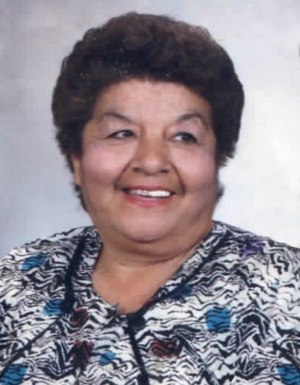 Mae D. Gonzales (1928-2017)
Mae D. Gonzales was called home to our Lord on Saturday October 7, 2017.
Born May 9, 1928 to Martin and Angelita Dominguez.
She worked for the Piru/Fillmore Citrus, where she retired from. She was full of life with her beautiful smile.
She was preceded in death by her parents Martin and Angelita Domingguez and her son Frank (Two Bears) Ortiz.
She survived by her husband David Gonzales. Children John/Carmen Ortiz, Ruben/Sherel Ornales, Peter/Wendy Ortiz, and Judith. Grandchildren Timothy Brisby III, Erika/Carlos Chavez, Paula Laureano, Nakoami Padilla, ZebasJian Chavez, Malcolm/Brenda Montes, 13 other grandchildren and 29 great grandchildren.
Mass will be held at Saint Francis of Assisi Church on October 26, 2017 at 10am. We would like for you to attend after mass for a gathering at Shields Park.