Obituary
Luis Posadas (1924-2014)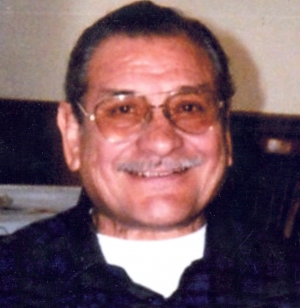 Luis Posadas (1924-2014)
Luis Posadas passed away peacefully on October 10, 2014 at 90 years of age. He was born on November 6, 1923 in Mexico City.
Luis came to the United States when he was 18. He worked in a couple of different states before residing in Fillmore. He was employed by Robinson and Lamey for 30+ years as a supervisor.
He came from a family of barbers and was a skilled barber himself. He loved the game of soccer and also enjoyed cooking and dancing. He was a survivor of throat cancer since 1974. He devoted a good part of his life taking care of his wife that fell to illness. He lived a long life and will be missed dearly.
Luis was preceded in death by his parents Timotayo and Maria Lenna Posadas; wife Josephine Posadas; brother Timotayo Posadas; great-granddaughter Nikomi Mackey; daughter Barbara Ponce; granddaughter Kimberly Mackey; and sister Alta Gracia Posadas.
He is survived by sons Richard Morales, and Timothy and Victor Posadas; sisters Susana, Cruz Maria, and Maria de Refugio Posadas; grandchildren Anthony Ponce, Kristine Earle, Jonathan Ponce, Jodi Golson, Stephanie Ponce, April Thompson, Kathryn Ruiz, Blaze and Thomas Friday, and Cierra Posadas; 24 great-grandchildren and 20 great great-grandchildren.
The family would like to give a special thank you to Victor Posadas for taking care of his father, our grandfather for so many years. We appreciate all the years you sacrificed and devoted to being there for our loved one.
A rosary will be held Thursday, October 23rd at Skillin-Carroll Mortuary in Fillmore at 7:00pm. Viewing is from 4:00 ¬– 8:00pm. Funeral services will be Friday, October 24th at 10:00 am at St. Francis of Assisi church, followed by burial at Bardsdale cemetery.