Obituary
Louise Garcia (1943-2013)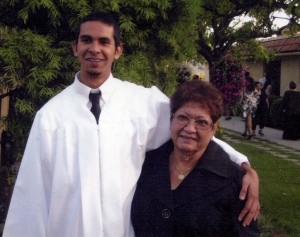 Louise Garcia (1943-2013)
Louise Garcia was born on June 25, 1943 Jalisco, Mexico and passed away on October 04, 2013 in Ventura, CA at the age of 70 years old. Louise was a resident of Ventura County for 65 years.
She enjoyed crossword puzzles, collected glass figurines, birds and gardening.
She is survived by her husband: Phillip Garcia, Sister: Rosie, Sons: Richard Garcia Sr., Victor Garcia (daughter-in-law Ana Garcia); Phillip Garcia Jr.; Grandchildren: Richard Jr., Angelita, Victor Jr., Leonard, Julian, Kristian, Anthony, Desiree. Great Grandchildren: Alex, Tyson, Zachariah, Danny, Jamie.
Visitation will be held on Wednesday, October 9, 2013 from 5:00 to 9:00pm at Skillin-Carroll Mortuary 600 N Central Ave., Fillmore.
Funeral Mass will be Thursday October 10, 2013 at 10:00am at St. Francis of Assisi in Fillmore.
Burial will follow at Bardsdale Cemetery.