Obituary
Loretta C. Dunehew (1944-2022)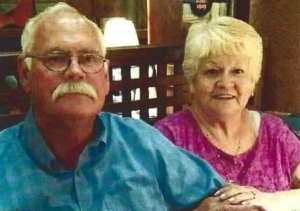 Loretta C. Dunehew (1944-2022)
Loretta C. Dunehew was born on October 13th, 1944, to Manuel and Amelia Rangel in Santa Barbara, California. She passed away October 24th at the age of 78, joining her husband of 55 years, Jimmy W. Dunehew. Loretta is survived by her 7 children and many, many grandchildren who will miss their Nana.
Loretta was a hardworking and loving mother and wife. She loved driving bus #1 for Fillmore Unified School District and was known as the friendly Mrs. D., unless you messed around on her bus. Loretta was known for her funny sense of humor and all her crazy shenanigans. If you knew our Mama, then you know what we are talking about.
When the grandkids came around it was always Nana, never grandma. She would say, "I am not old enough to be a grandma." Of course, we let her believe that.
She had a love for the Lord and all her special friends from church.
The world will never be quite the same without her. Gone from our sight, but never from our hearts and minds. Loretta planted love and memories wherever she went, and that legacy will continue to grow.
Please join us for the "Celebration of Life" on Saturday, January 28th, 2023 at 12:00pm at Britt Park in Piru, CA, off of Highway 126. A potluck luncheon will follow.