Obituary
Loreto and Amelia Martinez (1936 & 1938 - 2021)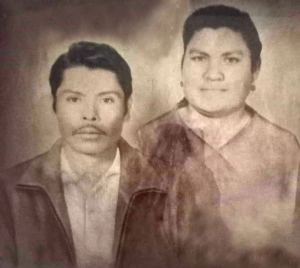 Loreto and Amelia Martinez (1936 & 1938 - 2021)
It's with heavy heart that we announce the passing of our parents Loreto and Amelia Martinez.
Loreto Martinez, born on September 8, 1936 in Silo Guanajuato and passed away peacefully on January 5, 2021. Amelia Martinez born on October 14, 1938 in Silo Guanajuato and passed away peacefully 15 days after her husband on January 20,2021.
Loreto will be remembered for his stories about Mexico, his gardening tips, his tools, keys, bikes, and many, many radios that he collected over the years. He was a proficient player of dominoes and enjoyed playing with his daughter and grandkids.
Amelia was well known for her cooking, especially her famous flour tortillas. She would always be sure there was enough food to feed the neighborhood. She would share food to the neighbors and was very thoughtful of others.
They are survived by Evaristo (Betty), Benito (Esperanza), Juan (Estela), Pedro (Margarita), Isaias (Valerie), Jorge (Josephina), Gabino (Lorena) and Maria Petra, grandparents to 28 grandchildren and 36 great grandchildren.
The lord needed a hardworking man and an excellent flour tortilla maker up in heaven. Their presence will be truly missed but will always remain in our hearts.
May they both Rest Peacefully.