Obituary
Linda A. Alba (1939-2020)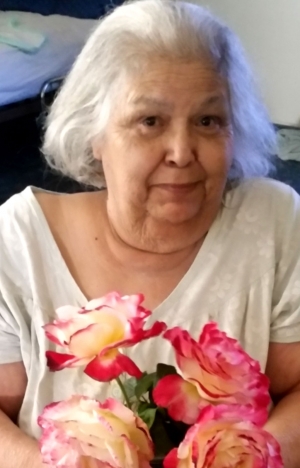 Linda A. Alba (1939-2020)
On Monday, December 7th, 2020, Linda A. Alba Loving wife, mother, grandma, and Great Grandma Passed away in her home surrounded by her family.
Linda was born December 28, 1939. Raised in Fillmore. Graduated from FHS in 1958. Married Robert Alba Sr. They were married 58 years had 3 boys. Jerome, Michael and Robert Alba, Jr.
Eight Grandkids Jessica, Nicole, Ciara, Hunter, Kaitlyn, Candace, Ethan, Marissa, four Great grandkids Aaliyah, Anthony, Andrew, Adrian, and one on the way.
She was well known and respected for her years as Campus Supervisor at FHS. We didn't have cops on campus we had her. Special Thanks to her Caregiver of 6 years Jeanette and her son Robbie, and Ciara. Thank You to all the friends and family for all the Love and support.
Funeral Services will be held Friday, December 18, 2020. Viewing 12pm to 4pm, 10 person max. at a time. People will be allowed to wait outside.
BOYKO & REARDON Telegraph Road, Ventura 15 Teloma Drive, Ventura, 93003.