Obituary
Lin Thomas (1941-2022)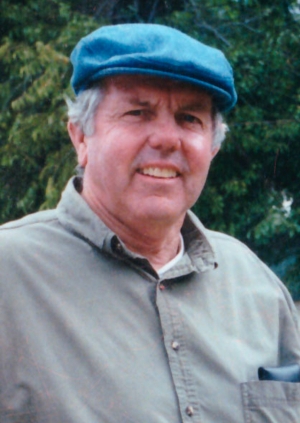 Lin Thomas (1941-2022)
Lin Thomas, 81, of Fillmore, California, went to be with his Lord on Friday, May 27, 2022, while at home in Fillmore.
Lin was born January 8, 1941 to Elizabeth Campbell Thomas and Raymond Luverne Thomas in Ventura, California. Although the family moved a few times throughout his childhood, he ended up back in Ventura County where he graduated from Fillmore High School in 1959. From there, he headed to Fresno State University where he received a bachelor's degree in Industrial Arts. During college, in 1961, he married high school sweetheart Judith Rae Gregory and together, they moved back to Grand Avenue in Fillmore where they have lived ever since.
Lin leaves behind a legacy both widespread and profound. He was a teacher by trade, a preacher of the Word by purpose, and an old car enthusiast by passion. He taught various industrial art classes, first at Thousand Oaks High School, then at Newbury Park High School, and finally at Fillmore High School until his retirement in 2002. In each of the final 3 years of teaching he led an auto restoration project that entailed he and his students restoring a Ford Model A pickup which they subsequently drove in the History Channel's Great Race.
Since retiring, Lin spent some time working for Fillmore Irrigation Company, but mostly spent time on the family's homestead ranch in Fillmore fixing up old cars or at the family cabin in Wawona, California, dreaming about lunkers, both past and future.
All who knew Lin soon learned about his deep faith in his Lord and Savior, Jesus Christ. He ministered wherever he was, whether as a Sunday School teacher, song leader, and choir singer; or, at a swap meet, under an old rusty car with a torch, or by the campfire in the high Sierras. His love for Jesus was open and apparent to all.
Lin was a servant by nature and lived to help others. Whatever was needed, whether an encouraging word, an old car part, or a welding job, Lin was glad to help anyone, and always with a smile and a story.
He is survived by his wife, Judy, of Fillmore; daughters Lindy Reilley of Fillmore and Michelle (Mike) Bly of Lewiston, Idaho; grandchildren Brandelin (Grant) Wade, Andrew (Krista) Reilley, Garrett Reilley, Cameron (Ana) Reilley, and Grace (Kevin) Reilly; and great grandchildren Vivian and Hunter Wade, and Judith, Sebastian, and Arden Reilley; as well as numerous other nieces, nephews, and in-laws.
A memorial service will be held on July 30, 2022, 4:00 pm at Santa Paula First Presbyterian Church, 121 Davis Street, Santa Paula, California, with a celebration of life afterwards at the family ranch located at 2206 Grand Avenue, Fillmore, California. In lieu of flowers, the family suggests donations to Santa Paula First Presbyterian Church or to a cancer research foundation of your choice.