Obituary
Laura Jean Peery Thayer (1958-2014)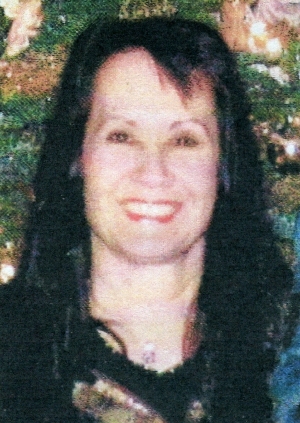 Laura Jean Peery Thayer (1958-2014)
Laura Jean Peery Thayer entered peacefully into Heaven Sunday, September 19, 2014 in Shady Cove, OR due to brain cancer. She was 56.
She was preceded in death by her father, Robert and her sister, Annette. She is survived by her son, Bryan Cole in Georgia, her mother, Ann, and her brother, James of Red Bluff, CA , formally from Fillmore, CA and Bill Thayer of Shady Cove, OR. Laura was born in Brawley, CA. She attended schools in Fillmore, CA and graduated in class of 1976. She attended Fillmore Bible Church and loved the Lord.
Laura loved her family and she had several best friends who will miss her sorely.
Laura had several occupations including dispatcher for Fillmore Police Dept., Ventura Sheriff's Dept., Travel Agent, State Farm Insurance, Pet Shop Manager, Deli Dept. Manager, Antique Shop owner, and health food and nutrition advisor and employee.
Laura was very outgoing, loved life and was very skilled in art work including making jewelry and greeting cards. She will be sorely missed but will hold her in our hearts forever. Special thanks to Hospice for their support and help.