Obituary
Kenneth F. Cantwell (1936-2015)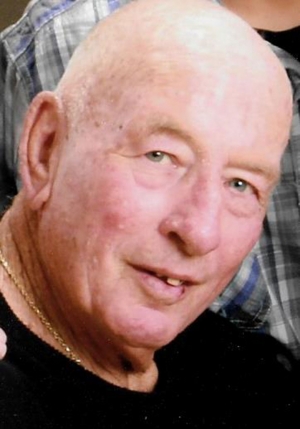 Kenneth F. Cantwell (1936-2015)
Fillmore, CA/Bullhead City, AZ
Kenneth F. Cantwell, 79, passed away peacefully in his sleep following a brief illness.
He leaves behind his loving wife of 45 years, Patty (Holmes) Cantwell, His son Mike and wife Beverly. Brad and wife Darlene, Brenda, Ernie and wife Dorothy; his twin brother Bob Cantwell; his 17 grandchildren, 20 great grandchildren, and 12 great great grandchildren. Many nieces, nephews and many loving friends.
He is preceded in death by his parents, Kenneth and Anna Cantwell, his daughter Shelley (Holmes) Eyler and his son-in-law Tim Moore.
Kenny was born in Boston, Massachusetts and lived there as a child. He traveled the world while serving 10 years in the Air force. To then settle and live in Fillmore where he lived until he retired and moved to Bullhead City, AZ.
Kenny was a hard worker, owning many different businesses over the years. He loved joking and making people laugh. He was always telling "stories" some true, some not so much. He loved the outdoors. Especially the extreme heat of Bullhead City, where he would cruise up and down the Colorado River on his many toys, his favorite being his wave runner.
He was loved and will be missed by not only his family but everyone who knew him.
A service will be held for family and friends at a later date.