Obituary
Kenneth Duane Mittan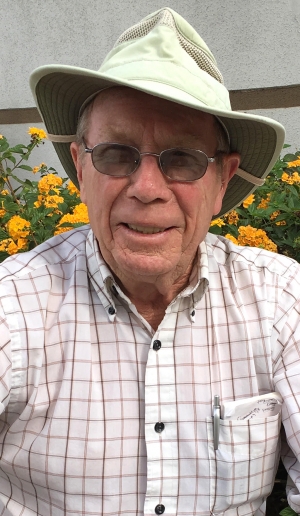 Kenneth Duane Mittan
Kenneth Duane Mittan, 89, passed away peacefully at his home in Fillmore, on September 16th, 2022. Born in Chadron, Nebraska, Ken lived most of his life in Southern California. Growing up in Torrance, in later years he often recalled that it was an area of farmland, of chickens and rabbits, bordering the busy ports of Long Beach and San Pedro during World War 2. He graduated from the University of Santa Barbara for whom he played baseball, and he also lived and taught in Moorpark. But it was the City of Fillmore, to which he moved with his wife Cathy in 1975, that Ken really called home.
Ken loved life. He brought dedication, passion and humor to everything he did. He loved his family: a kind and devoted husband to Cathy, for fifty-seven years, an adventurous and fun dad to his three children, and the consummate pet-lover, sharing his life with a multitude of cats and dogs over a lifetime.
Ken also loved teaching. He began his career teaching in the National Guard, and was dedicated to his students at Fillmore Junior High and Fillmore High School for over thirty years. Nothing made him happier than to meet former students and to reminisce about hours spent together in the classroom, or perhaps just the few minutes of a conversation which inspired or motivated them for the future.
A raconteur and story-teller, Ken enjoyed playing poker, working with Fillmore Lions Club, and acting and directing with the Sespe Players for many years.
And Ken loved God. He was a member of Trinity Episcopal Church and served his community faithfully.
Ken is survived by his wife Cathy, his children Meghan, Jane, and Mark, and his grandchildren Ethan and Olivia, who brought him so much joy. He will be greatly missed.
A celebration of Ken's life will be held at Trinity Episcopal Church, Fillmore on November 20th at 2:00 p.m.