Obituary
Kathryn Elaine Hunter (1945-2015)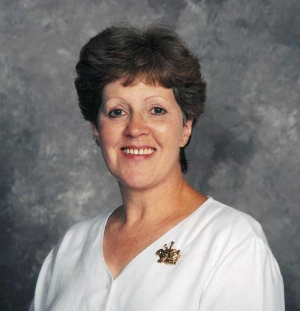 Kathryn Elaine Hunter (1945-2015)
Kathryn Elaine Hunter of Assaria, Kansas passed away on October 2, 2015 at the age of 70. Elaine, as she was known, was the daughter of Avon and Henrietta Selleck. She had four sisters, Maxine, Lois Marie, Lavonn, and Shirley. Elaine grew up in a small farmhouse with her family in Assaria and maintained close ties to the town and its people throughout her life. She graduated from Assaria High School, where she was a cheerleader and accomplished trumpet player.
After high school, Elaine married and started a family. She was an amazing, dedicated, loving mother to her children, George and Christine, and was the solid foundation for her family. As a result of her Kansas farm upbringing, her home was always warm and nurturing. Her strong old-fashioned Swedish heritage and Lutheran-based principles became the cornerstones in her childrens' lives and their resulting successes.
After living abroad and then settling in Fillmore, California for twenty years, where her two children were raised, Elaine returned to her roots in Assaria. She lovingly restored her grandparent's home, often with her own labor and resourcefulness, until her health intervened.
Throughout her life, Elaine remained committed to learning and education. After raising a family, she returned to school and earned her bachelor's degree in education from Bethany College, where she graduated with highest honors. She taught elementary school for several years and was loved by her students.
Elaine was very involved in her community and church in Assaria. She helped to organize numerous school reunions, volunteered as a librarian at her church, and provided care and companionship to many of her neighbors in need. Her friends and family all admired Elaine for her sweet nature and kind spirit.
Survivors include daughter, Christine Bickel and husband, Kyle of San Anselmo, California; son, George Hunter and wife, Carolyn of Ontario, California; four sisters, Maxine Bilotti of Key Port, New Jersey, Lois Barber of Oklahoma City, Oklahoma, Lavonn Nelson and husband, Eldon of Assaria, Kansas, Shirley Herrick and husband, Gerold of Grand Junction, Iowa, grandchildren, Elizabeth Hunter of Castaic, California, Alexander Harris of Minneapolis, Minnesota, Nathaniel Harris of San Anselmo, California; and great grandchildren, Christiana Heredia and Alana Heredia.
Visitation will be held Sunday, October 4th, 2015 from 1:00 - 8:00PM at Carlson - Geisendorf Funeral Home, with family present from 6:00 – 8:00 PM. Funeral Services will be held at Assaria Lutheran Church in Assaria at 2:30 PM on Monday, October 5th, 2015 with Pastor Laura Smith officiating. Internment will follow at Assaria Lutheran Cemetery.
Elaine will be greatly missed by her close friends, her loving family, and the many people whose lives she touched.
To leave online condolences visit www.carlsonfh.net or Facebook.
A Service of Carlson-Geisendorf Funeral Home.