Obituary
Julie Ruth Sandoval (1962-2013)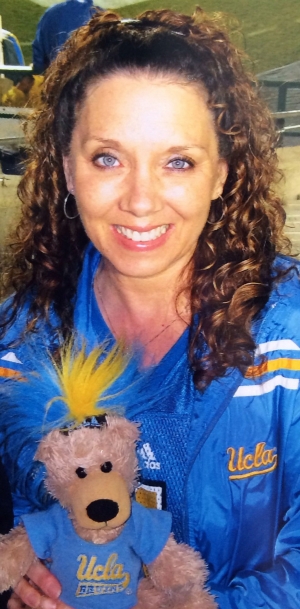 Julie Ruth Sandoval (1962-2013)
Julie Ruth Sandoval, 51, passed away on December 3, 2013, following a three-year battle with kidney cancer. Born March 14, 1962 to Jim and Charlene McGuire, she was a lifelong resident of Fillmore. Following her graduation from Fillmore High School she worked as a teacher aide at Sunshine Pre-School and Sespe School before becoming Library Clerk at Sespe School, a position she held for twenty years. Her last position was in the School District Food Services Office.
Julie's life revolved around her two children, Jonathan (31) and Jenna (28), never missing any school or church activity they were involved in. The three of them were avid sports fans, baseball being their favorite, and they visited 21 stadiums together. During Jonathan's Little League years Julie was on the board for several years, two years as the President. A lifelong member of the Presbyterian and Fillmore Bible Church she served in the nursery, and was a leader in the Awana after-school program for many years.
Her Faith Community Church family has played a vital role in her life in recent years and her faith and trust in her Lord and Savior Jesus Christ have sustained her especially during her illness.
She is survived by her parents, daughter Jenna, son Jonathan and daughter-in-law Nikki, and brother Jeff of Texas. She is also survived by Joseph Sandoval, to whom she was married for twenty years.
A memorial service will be held Wednesday, December 11, at 4 p.m. at Faith Community Church, 461 Central Avenue, Fillmore, 93015. In lieu of flowers her family suggests that memorial donations be made to Faith Community Church or the Livingston Memorial Visiting Nurse Association, 1996 Eastman Avenue, Ventura, CA 93003, or a charity of your choice.