Obituary
Juanita Campos (1929-2017)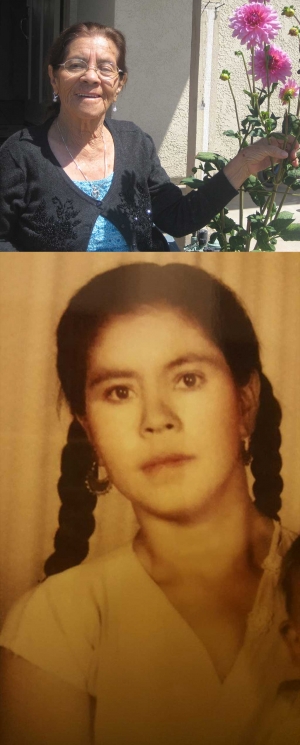 Juanita Campos (1929-2017)
Juanita Campos, beloved wife, Mother, Grandmother, Great-grandmother and Great-Great grandmother went home to join her loving husband Roberto on Sunday, October 15, 2017 at the age of 87. She passed at Greenfield Care Center in Fillmore.
Juanita was a faithful woman, a warrior, a fearless little lady. Her selfless acts of kindness helped multiple families achieve the American Dream. She sacrificed to help others without hesitation. Juanita had a God given gift to help the sick and did so faithfully. Her love for life included helping to raise many of her grandchildren. Her green thumb showed in her ever blooming roses and the bountiful supply of fruit and vegetables she loved to share with her neighbors. A lifelong devotion was her dedicating every 1st day of the month to our Blessed Virgin Mary. She loved to pray and teach her children the word of God.
Juanita is survived by her 10 children; Ignacio (Nacho), Trinitario (Tallo), Fernando, Manuel (Pepe), Cuca, Malle, Jaime, Rosie, Mari and Roberto (Beto); 31 grandchildren, 40 great grandchildren, 3 great-great grandchildren and lots of extended family.
Her legacy will continue to flourish through her large family and roots planted in Fillmore.