Obituary
J.R. (Junior) McMahan (1925-2012)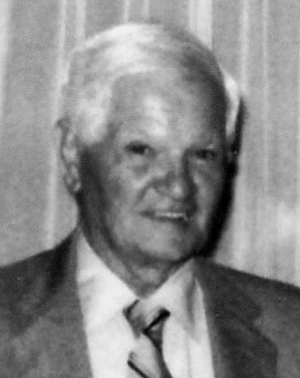 J.R. (Junior) McMahan (1925-2012)
J.R. (Junior) McMahan, 87, passed away December 4, 2012, while in his sleep at home in Ventura California.
J. R. was born August 9, 1925, in St. Clair County, Alabama to Flora and Cleve McMahan. He was the third of four children, two boys and two girls.
He married Billie Griffith, they raised three children and were blessed with three grandchildren, just this year their first great grand-daughter was born.
In 1961 the family moved to Coalinga, California where he started his long career in the oil industry. In following his career the family moved to Ventura County in 1968 and resided in Fillmore for over thirty years. In 1980 he started McMahan's Dewaxing Service and ran the company until his retirement in 1990.
One of his greatest joys in life was his family and especially his grandchildren, who he loved to shower with attention. In addition to his family, his second joy was collecting and restoring antique automobiles. Lastly he enjoyed nothing better than playing a good game of cards.
J.R. is survived by his wife Billie, his sister Louise Dethrage of West Virginia; daughter, Lynne Rayburn (John) of Mission Viejo, California, son, Barry McMahan (Paula), Houston Texas, son, Michael McMahan (David Schwabauer), Moorpark California, three grand-daughters, Kinsie, Heidi and Megan and one great grand-daughter, Liberty.
A private family service was held December 8, 2012. Memorials may be made to: Assisted Home Hospice, 4450 Westinghouse Street, Suite 103, Ventura, CA 93003, or your charity of choice.
The family wishes to extend their personal thanks to both Arthur and Jean, his care givers of these last months. Both of them went above and beyond in the level of compassion they showed our father.