Obituary
Josephine Curiel (1956-2012)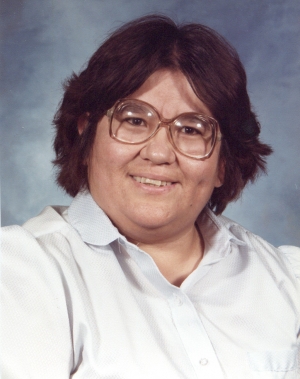 Josephine Curiel (1956-2012)
Josephine Curiel was born May 1, 1956. She grew-up in Fillmore, California. She graduated from Fillmore High School in 1974. After obtaining her M.A. and teaching credential, she worked for thirty years in Riverside County as a special education teacher and advocate for special needs children.
On March 21, 2012, Josie died and is now with her mother Cora and brother Billie.
She will be deeply missed by her family; father Martiniano Curiel, sisters; Martha Curiel Jimenez, Monica Curiel, Hortensia Curiel, brothers; John Soto, Freddie Vassaur, and Frank Curiel and her many nieces and nephews.
Josie will also be missed by her friends, co-workers, and students. Her family was deeply touched by the showing of love and support from her friends. We sincerely thank them.
Josie's ashes will be dispersed at sea on June 17, 2012 at the Ventura Harbor.