Obituary
John James Toy (1949-2016)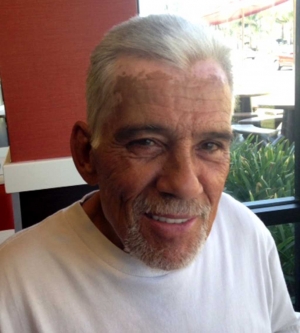 John James Toy (1949-2016)
John James Toy, born October 10, 1949 passed peacefully at his favorite place – a small ranch in Fillmore, surrounded by people who loved him on June 12, 2016. John moved to Fillmore 20 years ago and was an expert all-around handyman. He helped many residents of the El Dorado mobile home park and was a wonderful friend to all. Everyone enjoyed his smiling face. He will truly be missed.
He is survived by his long-time companion, Kathleen Brisby, with whom he lived. He is also survived by his brother Art Toy, niece Carissa, son John Toy, grandchildren Kimberly, Nick, David, Katie and great-grandchildren Nicholas, John and Haley.
At his request there will be no service; he only asked to be remembered with smiles. Be at peace, dear friend.